Deluxe Nepal Mountain Bike Tour
Activities
Total 10 days in Nepal
7 days Mountain Biking tour in Nepal
1 day city tour
Cultural Dinner
Accommodation
3 star hotel in Kathmandu
Best hotels + Resorts in tour
Meals
9 Breakfast
7 lunches
7 Dinners
Price From $1,700
USD 1,500
10 days
Trip Overview
Deluxe Nepal Mountain Bike Tour- 10 days
"The best mountain biking tour in Nepal for unforgettable mountain biking adventure holidays in the Himalayas"
What is the Deluxe Nepal Mountain bike Tour and what makes it deluxe?
The Deluxe Nepal Mountain Biking Tour is a one-week mountain biking or cycling tour in Nepal that takes you to the up and down hill cycling trails near the capital city of Kathmandu. The mountain biking trail inside Shivapuri National Park, which is one of the closest national parks to the capital city of Kathmandu, offers excellent cycling trails to Dadagau, Nagi Gumba (known as the monastery of Nuns), which is situated at the bottom of Tarebhir, above the helipad.
Chisapani, located at 2000 meters above sea level, offers magnificent views of the Himalayas, valley views, and wonderful forest hiking and cycling trails. Nagarkot Hill is a very popular touring, trekking, and mountain biking destination to see great Himalayan views, cities, villages, and temples.
Mountain biking or cycling holidays are becoming very popular adventure activities in Nepal to experience the real excitement of riding bikes on single track, road, or village trails. The package deluxe mountain bike tour gives you an opportunity to explore hills, jungle, villages, temples, monasteries, rice fields, religious sites and adventure sports. During the 7-day biking tour with us, we will guide you to some of the best biking, hiking, and cultural and natural places like Chisapani, Nagarkot, Dhulikhel, Namobuddha, Timal danda, and the last resort, close to the Tibet border. Approximately 340 km of mountain biking within 7 days is truly a wonderful cycling tour in Nepal.
Why should you book a deluxe Nepal mountain tour with us?
>>professional mountain bike >> Mountain biking Guide >> and deluxe quality accommodation
The concept of the deluxe mountain bike tour is our promise to make this adventure tour as comfortable as possible by providing the best possible accommodation in all overnight places, including the best homestay and guest house accommodation in the monastery at Namobuddha or the local village of Timal Danda, as well as 3 star + facilities in Chisapani, Nagarkot, Dhulikhel, the last resort, and Kathmandu. Your biking guide has over 10 years of experience with mechanic knowledge of bike parts in case of problems on the trail.
Who can join this tour? Is this tour for me?
If you can ride a bike well and have a passion to enjoy one or more weeks of vacation, this trip is for you. Actually, everyone can join this tour. No age limitation.
Can I hire a bike or cycle in Kathmandu? What types of bikes can I hire? What is the price?
Yes, you can hire bikes in Kathmandu. Well-maintained mountain bikes (mostly hardtails or even full suspension) cost USD 20 per day.
The best season for biking tours in Nepal
The best months for biking in Nepal are October to December or March to May.
Detail Itinerary
Day 01: Arrival in Kathmandu to undertake mountain bike journey of lifetime-Deluxe Nepal Mountain Bike Tour, meet in Airport and transfer to hotel- Deluxe hotel( Dinner)
Deluxe hotel( Dinner)
FREE welcome Dinner
Private Car transfer to Hotel
1400m
Day 02: Enjoy the healthy breakfast,Preparation of mountain biking tour, & Half day cultural tour in Kathmandu city( 3-4 hours), free day for shopping etc- Deluxe hotel( B+B)
Deluxe hotel( B+B)
Lavish Breakfast
Private Car tour 3-4 hours in Kathmandu
3-4 hours cultural tour
1400 m
Day 03: First day of Nepal mountain bike tour, we ride long Bike to Chisapani( 50km) via Dadagau- Nagi Gumba- Mulkharka- 7/8 hrs- Deluxe Hotel( B+ L+D)
Deluxe Hotel( B+ L+D)
Breakfast + Lunch + Dinner( B+L+D)
Mountain Bike tour 7-8 hours
2000 m
600 m
50-55 km ride
7-8 hours bike ride
Day 04: we have sunrise breakfast at hotel, then we ride Bike to Nagarkot view tower 20-22 km) via Organic fish farm- 4/5 hrs-Deluxe Hotel( B+L+D)
Deluxe Hotel( B+L+D)
Breakfast + Lunch + Dinner(B+L+D)
4/5 hours Mountain bike ride
2175 m
175 m
20-22 km
4-5 hours
Day 05: Today we Ride to Namobuddha and sleep overnight at Monastery guest house, from Nagarkot we follow the biking trail of Dhulikhel and ride uphill to Namobuddha( B+L+D)
Monastery Guest house( B + L+ D)
Breakfast + Lunch + Dinner(B+L+D)
1683 m
492 m
36 km
4-5 hours
Day 06: Today we Ride bike to Timal Himal, Village of Tamang buddhist community, a hilly religious hill, typical village- Guest house/homestay( B+L+D)
Guest house/homestay( B+L+D)
Breakfast + Lunch + Dinner(B+L+D)
1628 m
55 m
31 km
5 hours
Day 07: We ride down to Khavre Bhanjyang from Timal Hill and Bike Ride back to Panauti or Dhulkhel overnight- Hotel( B+L+D)
Hotel( B+L+D)
Breakfast + Lunch + Dinner(B+L+D)
1400m
228 m
25 km
4-5 hours
Day 08: Today we ride longest bike Ride to The last resort, closed to Tibet border, its second last day ride- The last resort( B+L+D)
The last resort( B+L+D)
Breakfast + Lunch + Dinner(B+L+D)
1215 m
70 km
7 hours Bike ride
Day 09: LAST DAY of Mountain bike ride today( 100 km), optional Bungy Jump or swing and Drive back to Kathmandu if you are tired to bike ride- Hotel(B+L)
Deluxe Hotel( B+L+D)
Breakfast + Lunch + Dinner(B/L/D)
1400
185 m
100 km
7-9 hours ride
Day 10. Nepal Mountain Biking Deluxe Tour ends today, you will transfer to Airport for flight to Home, SEE YOU again.- B
Lavish Breakfast
Private car transfer to Airport
1400 m
10-12 km
20-25 minute
Cost Details
What is included?
Professional english speaking mountain bike guide
Well conditioned mountain bike & Helmet
3 meals a day- Breakfast + Lunch + Dinner
9 nights at BEST 3 star hotel or best guest houses throughout the tour with hygenic meals
Bottled drinking water through out the tour
National park Entrance fees
Supoort Maintenance equipments of Bikes and luggage transfers JEEP or porter for whole trip( if you are group size only 1-4 persons, we only provide porter to transfers your Luggage)
Applicable taxex & Agency service charges
Daily HOT LUNCH with hot drinks
The Hotels we provide in this tour( The best 3 star standard hotels/resorts)
Day 03 at Chisapani: Prakriti Resort And Organic Farm
Day 04 at Nagarkot: Peaceful Cottage & Cafe du Mont or Hotel Himalayan Villa
Day 05 at Namobuddha : Guest house of THRANGU TASHI YANGTSE MONASTERY
Day 06 at TIMAL danda: Local Guest house or Homestay( best available)
Day 07 at Dhulikhel: Dhulikhel Boutique Hotel or Gaia Holiday Home
Day 08 at Last reort: The last resort
Day 01,02 & 09 at Kathmandu: Sampada garden Hotel
What is not included?
Tip for guide
Donations to monastery or temple
Travel insurance
Any alcoholic or cold drinks
FAQs
Important Notes
Reviews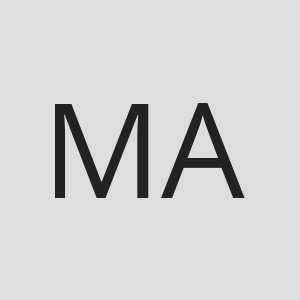 Margus
Estonia
Deluxe Nepal Mountain Bike Tour
Reviews of the Nepal Mountain Bike tour with Nepal trekking tours
We are a group of eight mountain bikers from Estonia who joined the most fabulous mountain biking tour in Nepal in November 2018. We booked this tour with Nepal Trekking Tours Company in Nepal because the owner, Mr. Pasang, is himself a mountain biker in Nepal and he did this wonderful mountain biking itinerary himself and so he introduced and arranged a 10 day special deluxe mountain biking tour in Nepal for foreign mountain biking travellers. This is the perfect itinerary for a mountain biking tour in Nepal. The biking places such as Chisapani, Nagarkot, Dhulikhel, Namobuddha, Timal Danda, and the last resort are perfect biking places for a fantastic experience if you are looking for biking places near Kathmandu. The hotels in Kathmandu, Nagarkot, Chisapani, Dhulikhel, and the last resorts are the best of the best. We also had experience of local homestay at Timal Danda and a monastery guest house at Namobuddha. That has added an extra culture and religious adventure. The last resort is just close to the Tibet border, so it is very nice to experience Bungy jumping or swinging. Riding close to the Tibet border is another experience to see local cultures and traditions. The most important service is professional mountain biking guides. Pasang has highly qualified mountain biking guides in Nepal, and we can rent well-maintained mountain bikes from him in Kathmandu. for a week or so, contact Pasang for the best mountain biking tours in Nepal. There are other companies for mountain biking in Kathmandu, but the quality of hotels and service is best with Pasang's company. All the food, accommodation, and services from the guides are the best. We highly recommend this company to everyone for Nepal mountain biking. We will again use this company for other trips in Nepal.
Margus
---
Similar Trips